TL;DR: I used MTurk and PostgreSQL to create vocab flash cards for Chinese restaurant menus, ranked from most common to least common terms.
It's an embarrassing scenario: you're dining with friends at a Chinese restaurant when the server drops off the menus, including the non-English "secret menu". All eyes turn to you, as the only Chinese person in the group. "You're Chinese right? Can you read this?"
I've created a tool to solve this problem: a deck of 1,214 flash cards featuring vocabulary found on Chinese menus. The cards are ordered from most common (鸡: chicken) to least common, so if you study them in order, you'll quickly learn the characters and phrases you're most likely to encounter.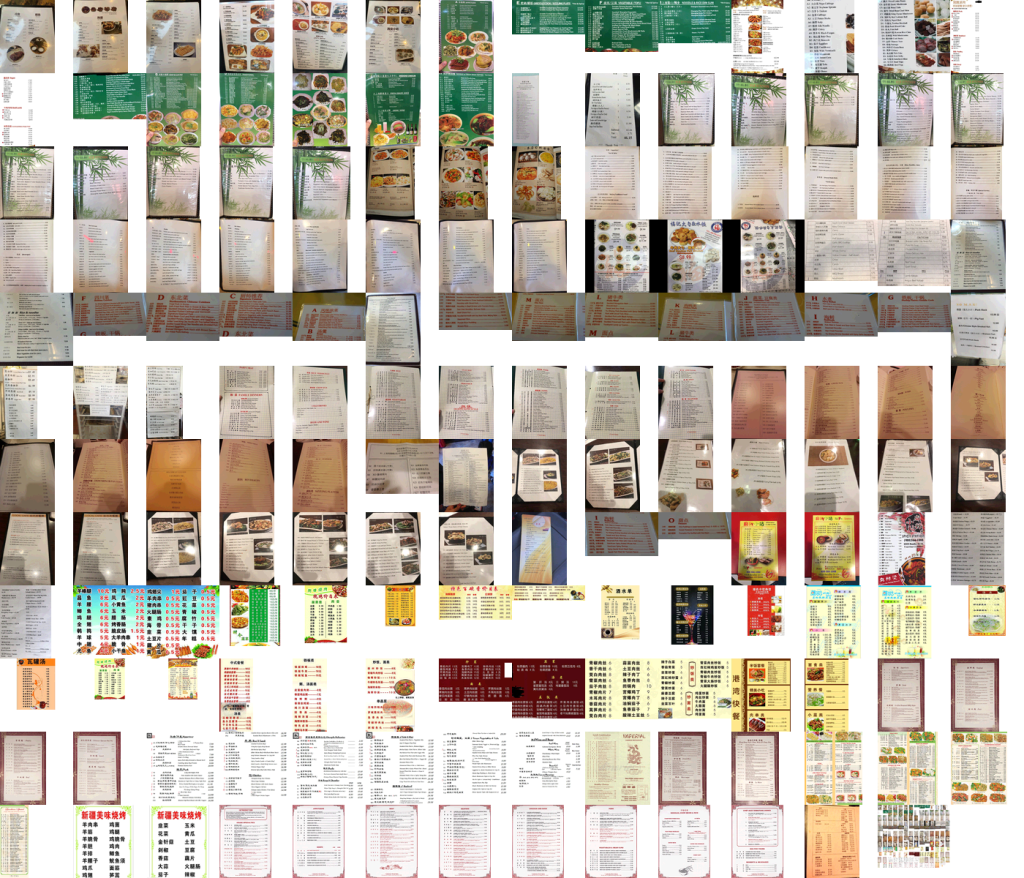 To do this, I compiled a set of photos of Chinese restaurant menus from places like restaurant websites and Yelp. What I needed was to extract all of the Chinese text but the images weren't good enough for OCR. Different fonts, complex layouts, and low-quality phone photos of menus (with glare, perspective skew, etc.) made it impossible for OCR to process the text reliably. And even if OCR could get it 90% right, the transcription errors would pollute the data, potentially resulting in some nonsensical datasets.
(more…)