This animated cube contains the data in a 3D LUT:
A Look-Up Table, as the name describes, is simply a large table of numbers. Given an input color RᵢGᵢBᵢ, you simply go to the corresponding row in the table and find your new color RⱼGⱼBⱼ. Each dot in the video is an RGB values (each axis goes from 0.0 to 1.0) and the color of each dot is the output color RⱼGⱼBⱼ.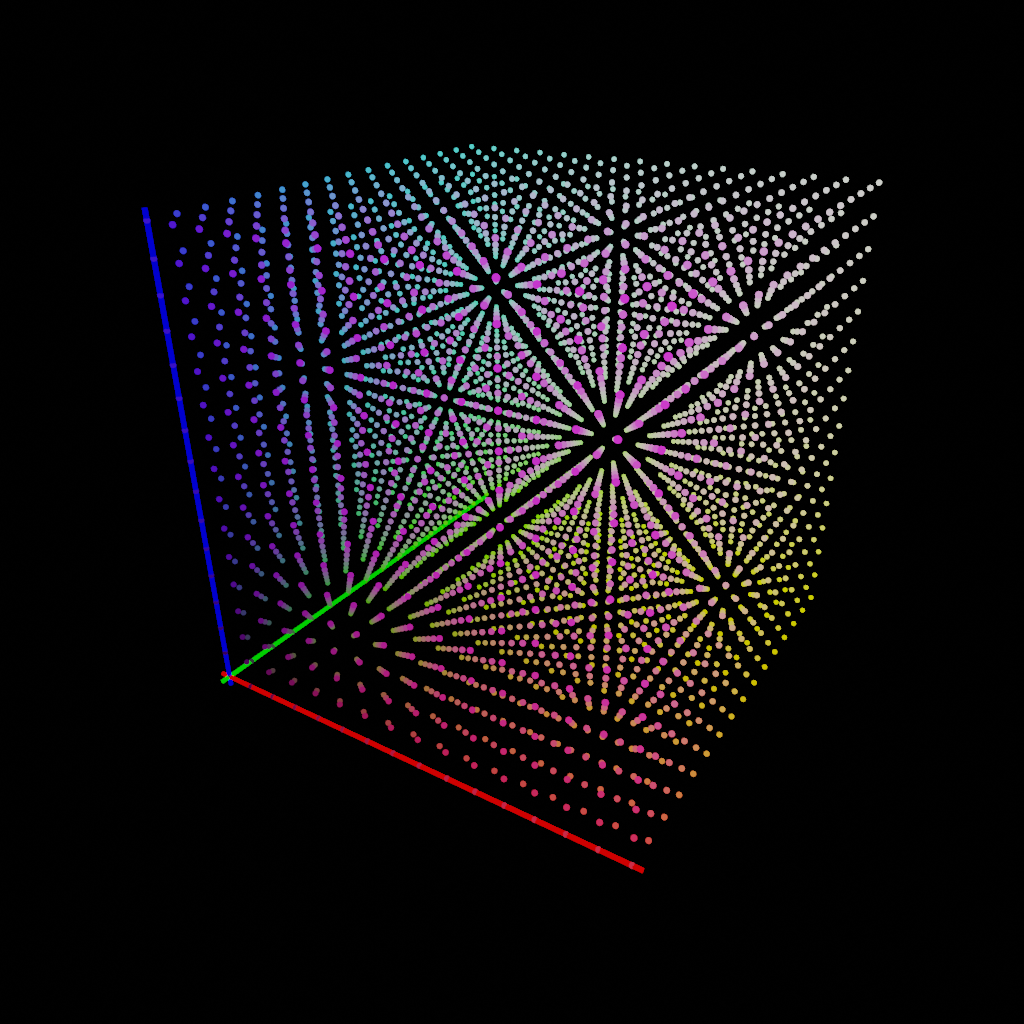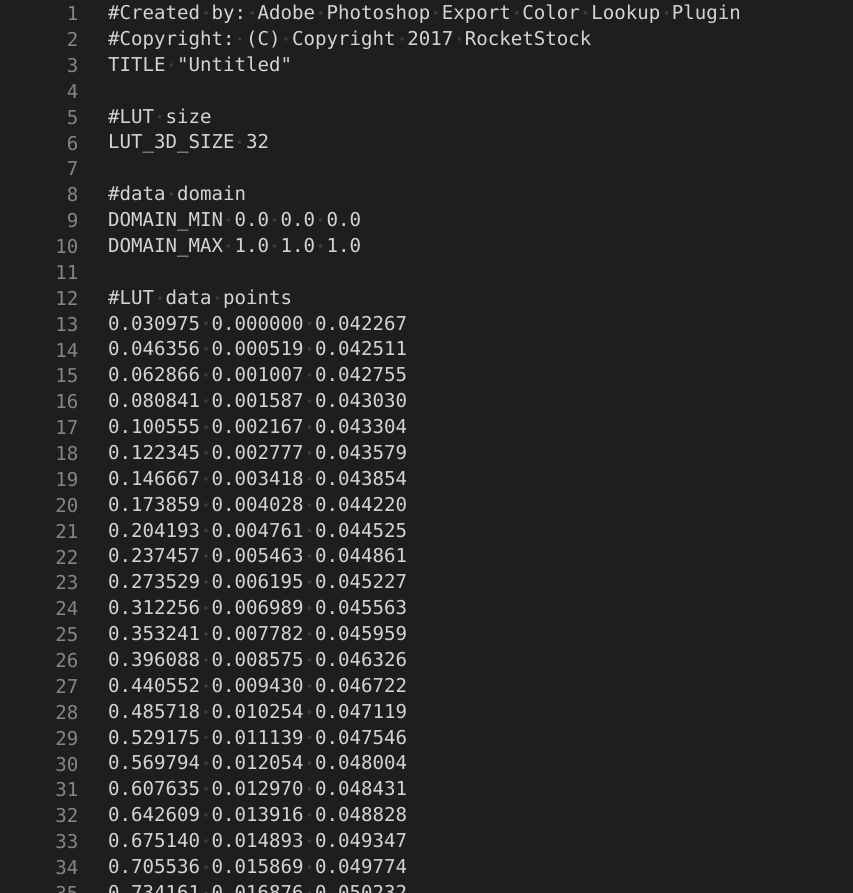 This simplified description glosses over a few details… the main one being that even in 8-bit depth, it's not practical or useful to include all 8×8×8=16,777,216 possible table rows. If we try looking up a color that's in between our data points, we need to interpolate between the nearest points. In fact, the cube animation above includes only a subset of the LUT data, and the LUT itself only has 32 points per color axis (about 37k rows).
(more…)